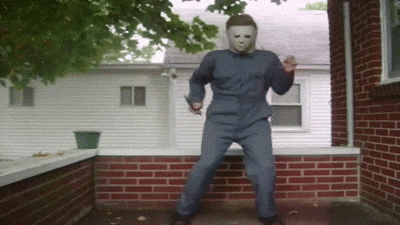 Fall has only just begun, but the scariest thing about this time of year isn't Halloween... It's the the start of the holiday season! That magical time of year where you can't go more than a couple weeks without a holiday to prepare for, there's a sporting event every weekend, you barely get the jack-o-lanterns and fake cobwebs down in time for the Christmas lights, and somewhere in there you have to cook a feast. Yeah, I know how it is, but we can get through it together. And with all the stress that goes along with the holiday season, just remember that nothing helps you blow some of it off like sparring, grappling, and hitting the bags!
Before we get into all of the (stress-free) fun we have coming up in October, we have to congratulate all of our competitors from last month's Fall 2016 Dojo Tournament! Once again, the students rose to occasion and we got to witness some pretty incredible performances at all levels. And a big "thank you" goes out to all of the friends and family who came by to show their support, you really help to make this a special event. At the bottom of this post, we'll have the full official Tournament Results from each event and division. Great work, everyone!
Another "Congratulations" goes out to Justin N. and Kylie M. of the Juniors class, our September 2016 Students of the month!
Way to go, Blue Belts! 
Coming to the Dojo on Saturday, October 22nd from 7:00 to 10:00 pm is our 2016 Halloween Ninja Night! All Ninjas (and ghosts and Power Rangers and Jedis and princesses) ages 4 to 12 are invited for a SPOOKY good time, with Laser Tag, a Pizza Party, Costume Contests, Games, Challenges, Piñata, and more! Parents, take some time to go see a movie, have dinner, or take a nap... We've got this covered. Non-students (buddies, siblings, etc.) are also welcome as long as they have a permission slip filled out.
To download and print your own, Click Here, or you can pick one up at the front desk in the Dojo. You can sign up anytime between today and Wednesday, October 19th, or until we run out of space, so don't procrastinate!
As for the real Halloween on Monday, October 31st, the Dojo will be closed for all Martial Arts training so that students and their families can head out for Trick-or-Treating and Haunted Houses. If you have a private lesson scheduled for this day, your Instructor will reschedule it with you for a more convenient date and time. Have fun and be safe!
And last, but definitely not least, our next Teen Adult Belt Test is scheduled for Friday, November 4th at 6:00 pm. The Kids Belt Test will be the following day (Saturday 11/5) at 12:30 pm. If you/your child will be ready to test in November, your Instructor will let you know this week if they haven't already.
In case you missed it, Click Here to view our Fall/Winter 2016 Dojo Calendar of Events which has all holidays, closures, and events from now until New Year's, so you won't miss any of the good stuff. Have a great October and an enchanted Halloween and we'll see you in the Dojo!
Fall 2016 Dojo Tournament OFFICIAL RESULTS
GRAPPLING:
Lil Dragons:
1st Place - Blake M.
2nd Place - Jack L.
3rd Place - JD J.
Low Rank Juniors:
1st Place - Marina A.
2nd Place - Zane A.
3rd Place - Tito G.
High Rank Juniors:
1st Place - Rowan F.