Introducing, "Quarantine Karate"!
      Oh you thought a pandemic and nationwide quarantine was enough to slow us down? Not a chance. On this blog we'll post a thread of at-home training videos to keep you sharp, strong, focused, and fit while you're staying safe inside.
     Scroll down to see the videos we've created so far aimed at all ages that new and existing students can do with their families, and which can be scaled up or down depending on your age and martial arts experience. While we encourage you to work with a partner, these video workouts can totally be done solo, but we do recommend parent supervision.
     Soon we'll add videos aimed specifically at our older and higher-ranking Juniors, Teens, and Adult students who are looking for more of a challenge and techniques appropriate for their experience levels.
     In between we'll be putting out shorter tutorial videos to demonstrate specific drills, forms, and combos that you can practice in your living room or backyard, to help you keep your techniques fresh and you on the road to your next rank.
      If you would like to reserve some striking/kicking pads to check out to take home and practice with, Text us at (949) 361-9111 or email dojo@martialartsinsc.com to let us know when you can pick them up (current students only). 
     Striking mitts and gloves will make your at-home training more focused and fun, but all workouts can be executed using your bare hands or items you have around the house.
     We'll try to have new videos out every couple of days, and we encourage students to revisit and repeat previous workouts to help measure their progress and to help burn off excess energy.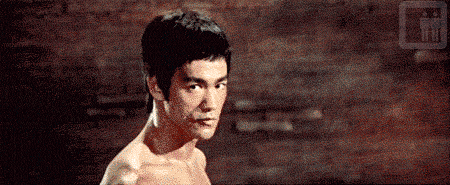 Be sure and check your workout space and clear it of any potential hazards before you start, and you should always warm up and stretch before practicing any physical activity to avoid injury and increase flexibility over time.
     Don't forget to send us clips to show us what you got! And all students and parents should feel free to call, text, or email your instructors if you have any questions about anything you see (or don't see) in the workout and tutorial videos, or to request a video tutorial of a specific drill or technique.
     Click Here to read our full response to the COVID-19 quarantine.
     Have fun and stay safe, #TeamSanClemente! Scroll down to see which videos have been posted so far:
Martial Arts SAN CLEMENTE presents
Quarantine Karate: At-Home Martial Arts Training For All Ages
workout 1
     ln our first workout, we work on some basic kicking and punching combos, and conditioning for the arms and legs. Partner, gloves, and striking mitts recommended but not necessary.
QUARANTINE KARATE | TUTORIALS: 8-POINT BLOCKS
     In our first tutorial video of the series, we're laying down the foundations with the 8-Point Blocking System and Counter Strikes. Required for White Belts and up.
Martial Arts SAN CLEMENTE presents
Quarantine Karate: At-Home Martial Arts Training For All Ages
workout 2
     In Episode 2 in our Quarantine Karate series to keep you sharp, strong, focused and fit (and sane) during the #Coronavirus pandemic, we have a fiery warm-up, followed by some basic blocks and stances that we build up to defensive maneuver practice alone or with a partner. BONUS: A lil ab work ;) You can return to this video again and again to measure your improvement, and adjust it for your age and level of martial arts experience.
QUARANTINE KARATE | TUTORIALS: FRONT BALL KICK
<